At CTK, we WELCOME all people with God's unconditional love, CELEBRATE Jesus Christ and each other, GROW in faith through the Holy Spirit, and SERVE human and community needs.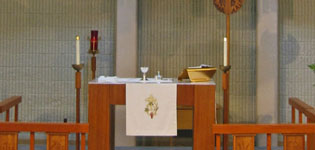 Please join us on Sundays for  worship by Zoom connection.  Click on the "Join Us" tab above for more information. We hope you will join us in whatever way you feel comfortable.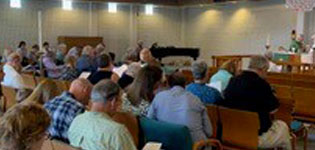 Meet the staff and clergy, read about our history, and find out about ministries and other activities.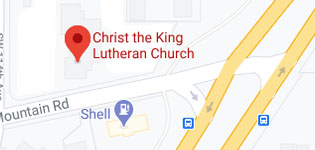 Christ the King Lutheran Church is located at 11305 SW Bull Mountain Road Tigard, OR 97224.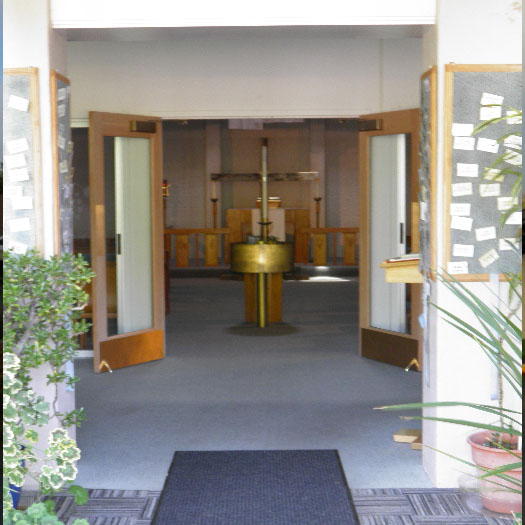 We are worshipping on Zoom only.  Please join us on Zoom each Sunday or you  can also find recorded services here on the webpage and on Facebook.  The doors are open and we welcome all who want to join us from near and far.
Christ the King is a faith community that gathers around Word and Sacrament to be nourished, called, and sent into God's world in witness and service to others in the name of Jesus Christ. The congregation is a member of the Evangelical Lutheran Church in America. All are welcome!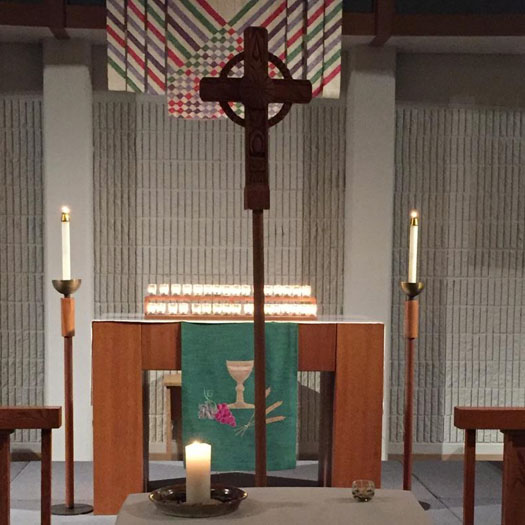 Christ the King News Center
Christ the King/Cristo Rey began live, Zoom-only worship on Holy Trinity Sunday, 2020.  We cautiously began in-person/Zoom hybrid worship on Holy Trinity Sunday, 2021.  We had hoped to sustain that model as we looked forward to a time when we could all return to in-person worship.  The health and safety of our congregation, staff and community has been and continues to be our primary concern.  Our care and caution have kept us safe and healthy, for the most part.  Sadly, the technology we have available at this time is labor intensive to the point that we cannot sustain it without in-house assistance.  The health and welfare of the pastors and the musician were at risk.  It is for this reason that we suspended in-person worship until we can staff the technology position created by the congregation council.  Thank you all for your patience and your continued support.
Christ the King/Cristo Rey began live Zoom worship on Holy Trinity Sunday, 2020 and now we are beginning in person and online Zoom worship this Holy Trinity Sunday, May 30, 2021!  Cautiously, carefully we are opening the literal doors alongside the virtual doors to the sanctuary. 10:30am Worship – In person and on Zoom.  There is room for about 40 in the sanctuary. Masks are required indoors. There will be no singing, no passing of the peace and no assembly speaking. Communion distribution and offering will be new and different. We are so excited to be able to gather again, together for worship.  Please come when you are comfortable. Still Streaming on ZOOM.  You can find the link under the Worship tab.
We had hoped Easter would be the day to once again rejoice together in worship.  Sadly, the COVID-19 vaccine roll-out has not been as smooth as we had anticipated.  It will be some time before it is widely administered.  The executive team of the church council has made the decision that for now we will continue to worship online.  The health and safety of our congregation, staff and community has been and continues to be our primary concern.  The COVID-19 Task Force is regularly evaluating the situation to determine when it is safe to resume in-person worship.  We are grateful for the opportunity to worship as a community, Sunday mornings via Zoom.  We invite you to commit to making the most of being present together remotely.    Pastor Dorothy